RTS Imaging Australia is Katun's Premier Distributor for imaging parts and supplies in Australia and New Zealand.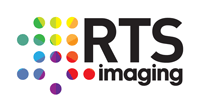 For the first time customers in New Zealand can order directly from RTS Imaging in Australia. Access to our large inventory and experienced staff will enable you to reduce your copy costs, and enjoy the confidence of knowing we are there to support you. No need to worry about customs, the goods will be delivered to you direct from Australia as if you had purchased them in New Zealand, with a New Zealand dollar tax invoice.
Katun brand products are known throughout the imaging industry for their exceptional quality and value. Today, thousands of loyal customers worldwide use Katun products with confidence to increase their bottom line profitability while maintaining the highest level of satisfaction within their customer base.
Color value, cost savings, and quality are just a few of the benefits of purchasing Katun brand products. Learn more about why Katun products are the right choice for your business.
With a full line of imaging supplies, photoreceptors, and parts, Katun and RTS team up to serve as your one-stop OEM alternative supplier. Learn more about the Katun product line.
Browse through the library of Katun materials to find tools that will help you achieve optimum performance from your office equipment.
The Katun Online Catalog is your convenient one-stop source for thousands of quality products at competitive prices. With a wide product selection, up-to-date inventory, helpful tools for searching and ordering, a new product announcements e-mail alert, and much more, the Katun Online Catalog is quick, convenient and open for business 24/7.
sales@rtsimage.com.au, or call +61 2 8785 6750.