Katun "Connect & Recharge" Central Eastern European Conference in Budapest & Doing The Right Thing in Germany
Gorinchem, The Netherlands – (November 2021) – Katun® Corporation, one of the world's leading alternative suppliers to the office equipment industry, is pleased to announce two special events in EMEA.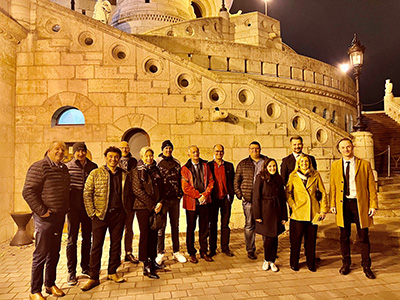 The Katun EMEA Management Team was pleased to host the 2022 Connect & Recharge Conference; the event was held in Budapest and it was dedicated to Katun's Central Eastern European Authorized Distributors.
The Conference, focusing on 2022 planning, was well attended and created the opportunity to (re)connect, share plans and focus on future opportunities to build our respective businesses in this very important European region. It is also the first of several events planned for 2022 as customer engagement continues to expand.
The first event of its kind in many years, it provided Katun and its Distributor partners the opportunity to understand Katun's plans for the future, discuss new products, services and marketing campaigns for the coming new year.
"It was a great pleasure to reconnect and have such productive discussions with our Authorized Distributor partners about Katun's sustainable business practices, ever expanding environmentally friendly products, including the recently launched Recycled Plastic cartridges for use in selected Konica Minolta and Kyocera devices," says Cinzia Gandini, the EMEA Marketing Director.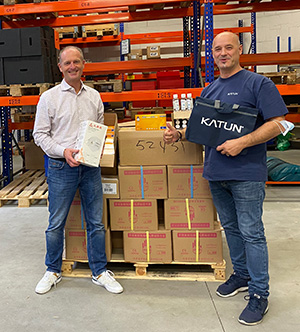 "Katun is also proud to have 'done the right thing' by donating vital PPE, including masks, gloves and hand sanitizers to a charity dedicated to helping the local community near Duesseldorf, Germany," continued Gandini. "And our very own Bruno Farai from Katun Germany GmbH personally delivered the products."
Katun takes great pride in participating and leading by example, supporting local businesses in Europe and promoting economical and environmentally sustainable business practices. Donating PPE to a local charity is one more example of Katun's pro-active approach.
If you need more information on which product best suits your needs, please call your local Katun Sales Representative, or consult the complete product suites on our Katun Online Catalogue, www.katun.com/eu/.
About Katun Corporation
Headquartered in Minneapolis, Katun Corporation is one of the world's leading suppliers of OEM-compatible imaging supplies, photoreceptors, parts and other products and services for printers, copiers and MFPs. With over 42 years of imaging industry expertise, Katun serves approximately 10,000 customers worldwide. For more information, visit Katun online at www.katun.com/eu/.