Genuine Supply Source Inc.
GSS is Katun's Premier Distributor for imaging parts and supplies in Canada.
Genuine Supply Source Inc.
Toll-free: 877-GSS-5525
www.genuinesupply.ca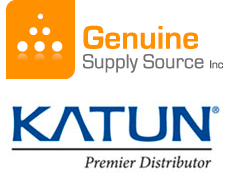 Place your order with RTS via the Katun Online Catalog.

With Katun® and Media Sciences® color toners you get aftermarket toners that is every bit as reliable, vibrant and lasting as the best OEM options, but at a fraction of the cost. Get the best of both worlds. Make the switch from OEM to Katun and Media Sciences brand color toner!
State of the Art Research and Development