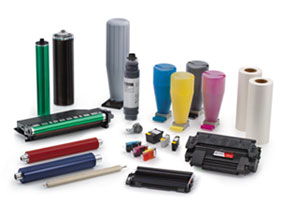 Katun palvelee kopiokoneiden ja tulostimien maahantuojia ja dealereita vaativassa ja nopeasti muuttuvassa liiketoiminta- ympäristössä. Tarjoamme ainutlaatuisen suuren valikoiman varaosia, rumpuja, värejä ja huoltotarvikkeita.
Katun on ensisijainen valinta niille, jotka arvostavat alkuperäistä tuotetta vastaavaa korkeaa laatua ja erittäin kilpailukykyistä hintaa.
Myymälät
Jos myytte kopiokoneita, tulostimia ja niiden tarvikkeita, ja haluatte ottaa yhteyttä Katunin auktorisoituun jakelijaan Suomessa, klikatkaa tätä linkkiä FDR AB sivuille.
Loppukäyttäjät
Jos haluatte ostaa värikasetin tulostimeenne, klikatkaa tästä.
---
Katun is a unique company serving the complex and rapidly changing business equipment industry. We offer an extensive line of copier parts, printer products, imaging supplies, photoreceptors and service accessories.
Katun is the first choice of office equipment dealers and distributors who recognize the value of using the highest quality OEM-alternative parts and supplies at extremely competitive prices.
Dealers
If you are an office equipment dealer and would like to contact Katun's Authorized Distributor in Finland, FDR AB, please click here.
End-User Customers
If you are an end-user customer and would like to order Katun products for your office equipment, please click here.