Katun Corporation Names Joe Wagner Senior Vice President Of Operations
20 Year Industry Veteran Returns to Katun.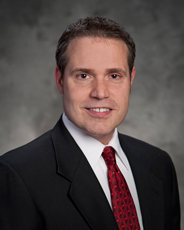 Minneapolis, MN – (March 17, 2016) Katun Corporation, one of the world's leading suppliers of OEM-compatible imaging supplies and parts to the office equipment industry, today announced that Joe Wagner has been appointed Senior Vice President of Operations, effective February 24, 2016.
Mr. Wagner has held several different positions in his career at Katun, including Director of Printer Business Development, Vice President of Corporate Marketing and General Manager, North America Business Unit. In his new role, Mr. Wagner will have oversight and direct responsibility of all of Katun's operational departments, including Commercial Operations, Corporate Marketing, Global Supply Chain, and Product Development.
"We're very excited to have Joe return to Katun," said President and CEO, Bob Moore. "In his previous experience at Katun, Joe was known for his strategic vision, effective execution, and unsurpassed work ethic. We're expecting more of the same, and are confident that Joe will lead his operational teams – and the company – to greater heights in efficiency, productivity and profitability."
In addition to over 20 years of industry experience, Mr. Wagner holds a Bachelor of Science degree in Marketing and Finance and a Master of Business Administration degree in Marketing from the University of Minnesota – Carlson School of Management.
"I am thrilled at both the opportunity and challenge that this position represents," said Wagner, "and believe that Katun and its Operations teams are strategically aligned to add additional value for our customers."
About Katun Corporation
Headquartered in Minneapolis, Katun Corporation is one of the world's leading suppliers of OEM-compatible imaging supplies, photoreceptors, fuser rollers, parts and other products and services for the office equipment industry. With 37 years of industry experience, Katun serves more than 12,500 customers in 135 countries. For more information, visit Katun online at www.katun.com.