There's a simple, reliable solution now available from your most trusted supplier: Katun Business Ink™
When you're looking for an alternative to expensive OEM supplies for your inkjet printers – there's no reason to risk product performance and end-user satisfaction.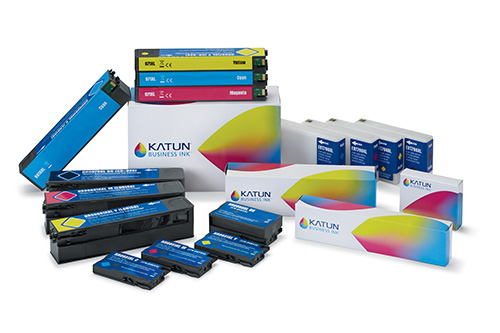 Our inkjet products are backed by four decades of reliable product quality, Katun's commitment to providing unsurpassed customer service and a track record of significant cost savings vs OEM products.
Contact your Katun representative, or order via the Katun Online Catalogue.