Katun® Corporation Names Todd Mavis President and CEO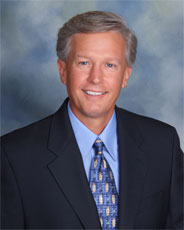 Minneapolis, MN – (August, 2012) Katun Corporation, one of the world's leading suppliers of OEM-compatible supplies and parts to the office equipment industry, today announced that Todd Mavis has been appointed President and CEO of Katun, effective August 13, 2012. He replaces Carlyle Singer, who has held the position of CEO since June 2005.
"We are very excited to have Todd join Katun as he comes to us having run a number of successful mid-size global companies," said Justin Hillenbrand, partner at Monomoy Capital Partners, which acquired Katun in 2008. "Todd not only brings his background in the office equipment industry, but he also provides Katun with the necessary leadership and experience to excel in today's market." Hillenbrand also expressed gratitude to the outgoing CEO Singer. "I would also like to thank Carlyle Singer for her dedication and many contributions over the last seven years."
Mavis most recently served as Chief Executive Officer for First Advantage Corporation, a leader in global HR outsourcing services and Executive Vice President of Operations for Corelogic, a risk mitigation service company. Mavis brings to Katun a wealth of office equipment industry experience, having served as President and Chief Executive Officer of Danka, a $1.3B global distributor of office imaging products and services, from 2004 to 2006.
"Katun's value proposition of providing high quality OEM-compatible imaging products – at a substantial cost savings – has never been more relevant then it is today" said Mavis. "I'm excited to join the Katun team to help the company accelerate their growth initiatives around the world."
Mavis holds an Executive MBA from San Diego State University with concentration in Entrepreneurship and Operations Management. He graduated from the University of Oklahoma with a Bachelor of Business Administration. Mavis is a member of the Katun Board of Directors and has served on numerous public and private company Boards.
About Katun Corporation
Headquartered in Minneapolis, Katun Corporation is one of the world's leading suppliers of OEM-compatible imaging supplies, photoreceptors, fuser rollers, parts and other products and services for the office equipment industry. With 33 years of industry expertise, the privately held Katun serves more than 16,000 customers in 135 countries. For more information, visit Katun online at www.katun.com.