Katun Expands Presence At 2019 Paperworld/Remanexpo
Second Katun Booth Dedicated to Managed Print Services and Infinite User Management.
GORINCHEM, The Netherlands – (January 2019) – Katun® Corporation, one of the world's leading alternative suppliers to the office equipment industry, is excited to announce that the company is expanding its presence at the 2019 Paperworld / Remanexpo show by adding a second booth focusing on solutions in Managed Print Services. The show is being held January 26 – 29, 2019, in Frankfurt, Germany.
At Katun's main booth (Hall 5.1 Booth A60), customers can learn more about the company's core products and some exciting new Colour product introductions, including the newly introduced range of Katun Business Ink products, as well as the growing line of Katun Access® and Katun Certified Remanufactured printers.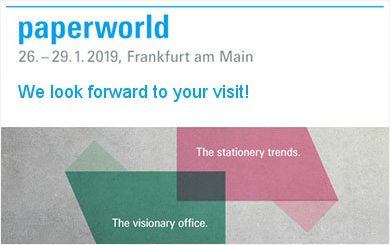 Katun and its partner PA@ Business are also hosting a second booth (Hall 5.1 B48) focused on the launch of Infinite User Management (IUM), a part of the growing Katun Dealer Fleet Management (KDFM) product suite. IUM provides intelligent user and print management tools to support user print assessment, increased document security, flexible cost recovery methods and ultimately streamlining the cost of printing.
"The Katun team is very excited to meet our dealer and distributors customers at Paperworld / Remanexpo this year – our expanded presence is commensurate with our growing product & solutions portfolio," said Heidi Boller, Katun EAME General Manager. "We have a lot to talk about – our new Katun Business Ink products for inkjet printers, live demos of Infinite User Management as well as the rest of the KDFM portfolio and our growing range of remanufactured and refurbished printers. We have extended a special welcome to our German dealer customers to get more information on the Katun MPS proposition. AND we are celebrating Katun's 40th anniversary in the imaging industry! This is a great time for Katun and we look forward to a great show."
About Katun Corporation
Headquartered in Minneapolis, Katun Corporation is one of the world's leading suppliers of OEM-compatible imaging supplies, photoreceptors, fuser rollers, parts and other products and services for printers, copiers and MFPs. With 40 years of imaging industry expertise, the privately held Katun serves more than 10,000 customers worldwide. For more information, visit Katun online at www.katun.com/eu.