Our Team
Katun's management team is comprised of highly skilled, experienced professionals who understand the intricacies of the imaging industry. This team leads our company as we help our customers meet the challenges of changing markets and technologies – all with the goal of helping their businesses succeed.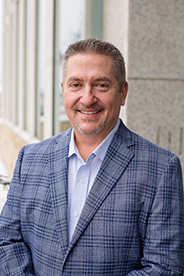 Bob Moore, President and CEO
Mr. Moore has been employed at Katun since 1988. He began his career in the product development organization as the Manager of Imaging Supplies. During his tenure he has also served roles as the Sr. Vice President of Operations, Senior Manager of Technical Operations, Assistant Vice President of Technical Operations, Assistant Vice President of Product Development, and General Manager of International Markets, before taking over his current role in February 2016. Prior to Katun, Bob spent three years working in dealerships as a field service representative.
Mr. Moore has a Bachelor of Science degree in International Business from Metropolitan State University and a Master of Business Administration degree in Marketing and Finance from the University of Minnesota. He is a current member of the Product Development and Management Association and Imaging Science and Technology Association.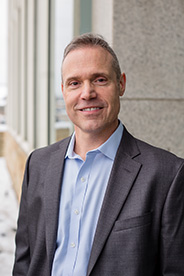 Joe Wagner, President of Global Sales and Marketing
Mr. Wagner is responsible for worldwide Sales and Marketing, overseeing Katun's North America, Latin America and Europe business units, having previously served as Sr. Vice President of Operations since February 2016. In his 20+ year career at Katun, he has held several different positions including Senior Product Marketing Manager of Imaging Supplies, Executive Director of Printer Business Development, Vice President of Corporate Marketing and General Manager, North America Business Unit.
In his current role, Joe has direct responsibility of all of Katun's operational departments, including Commercial Operations, Corporate Marketing, Global Supply Chain, and Product Development. Outside of his career at Katun, Joe has held the positions of Director of Sales and Marketing at Liberty Carton Company, and Director of Marketing and Product Development at Conwed Plastics LLC.
Mr. Wagner holds a Bachelor of Science degree in Marketing and Finance and a Master of Business Administration degree in Marketing, both from the University of Minnesota – Carlson School of Management.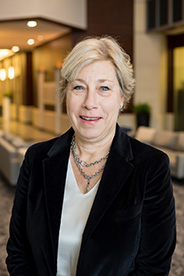 Heidi Boller, General Manager, Europe, Middle East and Africa (EMEA)
Ms. Boller has been with Katun for more than 30 years, having joined Katun Italy in 1989, starting first in operations, then quickly advancing to Sales Management. While a central role (AVP, Sales & General Management) in Katun Italy has been a constant, during her tenure she has also served in multiple international roles, including Sales Manager for Franchini s.r.l. and SUREP organizations shortly after the company's acquisition of the Tepro group. Ms. Boller has also as being involved in Katun's OEM Buying Group, and held a pivotal role in the development of Katun's Switzerland and UK operations.
Heidi speaks multiple languages, and has studied at Dolmetscherschule, St. Gallen (CH) and the University of Minnesota (USA).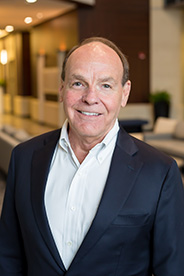 Ronald Petrucci, General Manager, North America Business Unit
Mr. Petrucci joined Katun in July 2018 as Vice President of North America Office Equipment operations, and in his current role as General Manager now leads the Office Equipment and Office Supply channels in North America.
Ron joined Katun with a proven track record of increasing revenue and organizational profitability during his 25-year imaging industry career. Prior to joining Katun, Ron held leadership positions at several leading industry organizations, including Clover Imaging Group, Panasonic Office Imaging, Kyocera Mita, and Danka.
Mr. Petrucci holds a Master of Business Administration degree in Marketing from Arizona State University.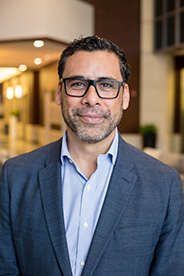 Alejandro Béjar, General Manager Latin America (Spanish speaking countries and Brazil)
Mr. Béjar joined KATUN in 2004 as a Marketing Analyst for México. Thanks to his contribution to Mexico's results, after three years he was promoted to National Sales Manager, where he achieved outstanding results during his tenure in one of the most important markets for the company. In 2013 he was promoted again to Mexico Country Manager, being also responsible for Central American countries. Two years later he was named General Manager for Latin America.
Alejandro holds a Bachelor degree in Marketing and a Master's degree in Finance from the Universidad Panamericana campus Bonaterra in Aguascalientes, México. Prior to join KATUN he spent 6 years working for PEPSI Bottling Group in different sales and marketing positions.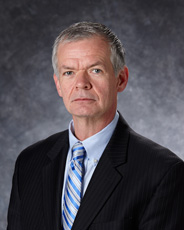 Dr. Jean Guay, Vice President, Product Development
Dr. Jean Guay joined Katun in 2005 as Manager of New Product Technologies. Early in his career with Katun, Dr. Guay was instrumental in building and expanding the company's technical expertise and capabilities, addressing the challenges presented in the development of color supplies, testing protocols, and measurements. Dr. Guay's responsibilities have since expanded to include Product Development, Engineering, Technical Operations and Quality. Jean and his team continue to take leadership roles in understanding and taking advantage of the newest technologies, providing technical support – from development to manufacturing – to our suppliers and customers around the world.
Dr. Guay has more than 20 years of experience in the imaging industry; prior to joining Katun he worked in product development for both Nashua Corporation and Lexmark International, where he developed many novel imaging products for color and monochrome devices, ranging from deskgrid-item printers to production machines. Prior to joining Lexmark, Dr. Guay worked at the IBM Almaden Research Center in San Jose, California as a post-doctoral fellow where he conducted research in the fields of molecular electronics and theories of static electrification.
Dr. Guay is a recognized expert with numerous published scientific papers. Dr. Guay holds a Ph.D. in physical chemistry from the Institut Nationale de la Recherche Scientifique en Energie near Montreal, a M. Sc. degree in polymer sciences and a B.Sc. degree in Chemistry from L'Universite Laval in Quebec City.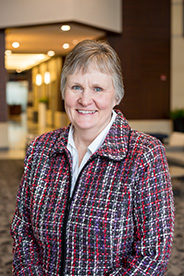 Janice L. Bolin, Vice President, Finance
Ms. Bolin joined Katun in 2003 as Assistant Vice President, Financial Planning, and was promoted to Vice President, Corporate Controller, in 2007, and to Vice President, Finance, in 2014. During her tenure, she also led the worldwide implementation of the Finance module of Katun's ERP system. She is responsible for financial reporting and financial planning & analysis.
Prior to joining Katun, Jan worked for four years as a Certified Public Accountant for a local Minneapolis accounting firm. She then started her career in the imaging industry by serving as the Controller for Copy Duplicating Products, Inc., which was acquired by IKON Office Solutions during her tenure. As part of the IKON team, she was the District Controller for the Upper Midwest District.
Jan earned her Bachelor of Science degree in Accounting from Moorhead State University in Moorhead, Minnesota. Jan holds an inactive Certified Public Accountant license in the state of Minnesota.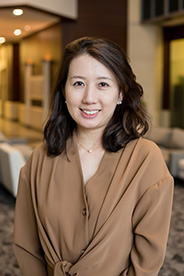 Christine Chou, Vice President, Finance
Ms. Chou joined Katun in 2018 as Director of Internal Audit, and was promoted to Vice President, Finance in December 2019. She is responsible for planning the organization's financial strategy as well as managing the Business Unit Finance Team. Christine started her career as an auditor at PricewaterhouseCoopers and later advanced her career to become an M&A consultant at Ernst and Young. She has helped over 50 companies through financial due diligence in the M&A process.
Christine earned her Bachelor of Business Administration (majored in Accounting) from National Taiwan University and has a Master of Accounting degree from The Ohio State University. She is a Certified Public Accountant in both the U.S. and Taiwan (Inactive).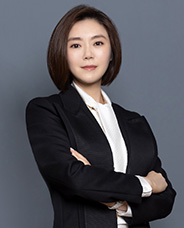 Eunice Wang, Vice President, Procurement
Ms. Eunice Wang joined Katun as Vice President, Procurement, in 2019. Eunice has been working in the procurement field for more than 10 years. Leveraging her experience in procurement and her multi-language skills, she was assigned to Katun's Taiwan office to support the establishment of the office and lead the procurement, logistics, and global supply chain teams.
Ms. Wang has a Bachelor of business degree in Finance from the University of Georgia and received her Master of Science degree in Financial Analysis from the University of San Francisco.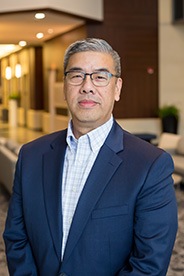 Tony Ko, Director, Printer Business Development
Mr. Ko currently holds the position as Director of Printer Business Development at Katun Corporation. Tony started at Katun in 1995 as a Marketing Analyst for the Latin American and Asian markets. Over the more than 20 years at Katun, Tony has held several other positions including Marketing Manager for the Asia Pacific business unit and Product Marketing Manager for each of the Katun product categories of imaging supplies, parts/photoreceptors and printer products.
Tony earned his Bachelor of Arts degree in Economics and East Asian Studies as well as his Master of Business Administration degree in Marketing and Operations Management from the University of Minnesota.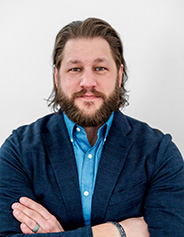 Sean DeKok, Director, Global Human Resources
Mr. DeKok joined Katun in January 2022 as the Global Director of Human Resources. He started his career in Human Resources as an HR Business Partner in distribution and supply chain and has since taken on roles of additional scope and responsibility. Mr. DeKok has a broad range of experience across multiple industries, both in the United States and abroad.
Mr. DeKok holds a Bachelor's Degree from the University of Wisconsin-Madison and professional certifications from the Society for Human Resource Management (SHRM-CP) and the Human Resources Certification Institute (PHR).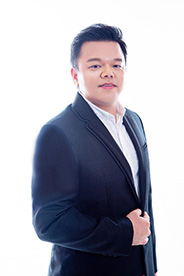 Howie Shih, Director of Sales, Asia Pacific
Mr. Shih is currently responsible for Katun sales in the Asia Pacific region. He began his career in the imaging industry in 2013 with GPI as a sales representative in charge of Latin America. In 2016, he was promoted by GPI to the position of sales manager in charge of new business and customer development, with responsibility for Asia, the Middle East and Africa. Prior to GPI, Howie spent two years in the panel industry as a sales representative supporting OEM business for HP, Toshiba and Samsung.
Mr. Shih earned his Bachelor degree in Business Administration from the University of Hawaii Hilo, and his master's degree in Organizational System Renewal from Seattle University.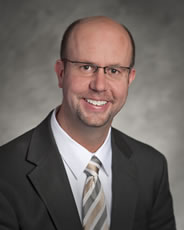 William McIntyre, General Counsel
Mr. McIntyre joined the company in 2005 as Sr. Intellectual Property Counsel and served as Katun's Chief Administrative Officer and General Counsel through 2019. Bill now serves as Katun's Outside General Counsel and Corporate Secretary, responsible for worldwide oversight of Katun's legal and global corporate compliance.
Before joining Katun, Bill was employed at Merchant and Gould, a Minneapolis law firm, practicing general intellectual property law with an emphasis on patent litigation. Prior to that, he worked as an Associate Attorney at Godfrey and Kahn in Milwaukee, Wisconsin.
Bill received his Bachelor of Science degree in Industrial Engineering from the University of Wisconsin and his Juris Doctor degree from The John Marshall Law School in Chicago, Illinois.