TCM4 – RFID Multi Frequency Technology Card Reader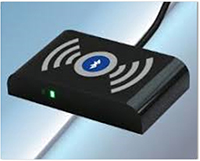 The TCM4, multi-technology RFID contactless card reader connects via USB on the multifunction devices and allows the identification of users in front of the MFP device. It is compatible with most of Mifare® technology badges (13.56 Mhz) and 125 kHz & 134.2 kHz. By default, they emulate an USB keyboard and therefore do not require driver setup on Window PCs and MFPs.
The TCM4 offers a Bluetooth option.
TCM4 cards readers are designed by Cartadis™, a French organization specialized in software, hardware and services for more than 40 years and distributed by Katun via the On-Line Catalogue.
Benefits

Only 2 references
Support all cards technologies
CartadisID app and Bluetooth for easy authentication on mobile
TCMxManager app for free to make it easier to use in all situations
Best Value from the Market
List of Compatible RFID contactless cards: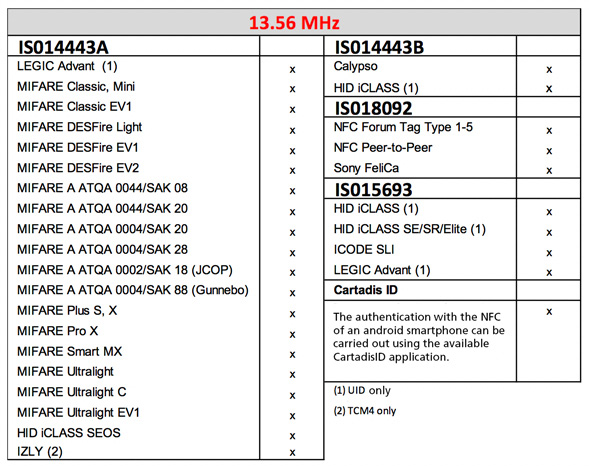 COMING SOON!
Getting Started Video for an easy management and use of the TCM4 card readers.